We are having some technical difficulties with the downloads at this time.  Tech support is working hard to get the problem resolved, something with the scripts of one wordpress plugin is causing the problems. So once we get that fixed we can get all of them working again.  If you are having problems with downloading simply use our contact form and send me an email letting me know which one you are trying to download and I will send a direct link for download.
Thanks
James
With fall coming upon us and the planning of fall parties and festivals I thought I would begin posting some fun recipes for kids.
All-Star Fudgy Baseballs and Bats
1 c Carob powder
1 c Water
1/4 c Honey
1/4 c Peanut butter (smooth or crunchy)
3/4 c Wheat germ
3/4 c Rolled oats
2 tb Dry milk powder
1/2 c Unsweetened shredded coconut
1 ts Cinnamon (optional)
1/2 ts Grated orange rind (optional)
In a small saucepan, combine the carob and water. Bring to a boil over low heat, stirring constantly to prevent scorching. Add the honey and
peanut butter and continue cooking for about 5 minutes, or until syrup is smooth and slightly thickened.
In a large bowl, mix together the wheat germ, oats, milk powder, coconut, cinnamon, and orange rind (if desired).
Pour about one cup of the carob syrup over the dry mixture, or as much as is needed to make a pliable, dough-like consistency. Store the
remainder in the refrigerator and use as an icing or to make great milk shakes.
Pinch off pieces of the dough and roll each piece between your palms into 2-inch-long tubes about the circumference of a fountain pen,
tapered at one end in the shape of a baseball bat. Roll the rest into marble-sized balls.
Don't forget to do a search in the audio files for back to school puppet skits.
There are several in there and work well for doing puppet shows for when the kids are getting ready to go back to school.
I have listed some of the ones that go together in a show…
A Story about Creation (84)  The Creation Story Back 2 School – A lesson describing the seven days of creation.  One puppet tells the story as another puppet adds his description of what took place.   This is a rather long skit but is funny…  adults love this one.
Lead of God (59)  Two pencil puppets discuss the excitement of going back to school.  One puppet finds out that he has the greatest friend with him daily.  He teaches that God dwells in us when we know him.  Forgiveness, Holy Ghost, and baptism are explained in th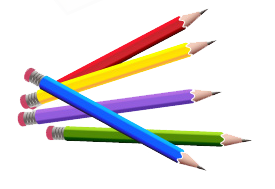 is lesson.
I am a friend of God (101) Puppets are preparing to return to school. This lesson teaches about doing good unto others even though they do evil unto you. One puppet shares the gospel with a friend who wants to join the cool crowd and thinks that he is weird for being a Christian and doesn't want to hang around with him.
Seymour's new friend (259) Puppet audio file that allows you to simply hit play and do a puppet skit. This puppet skit consists of 1 male puppet and 1 female puppet.  It is about peer pressure and what can happen if you listen to the wrong friends.
more to be added later.