WHAT IF - Bro B. Ryan (1432 downloads)    W H A T I F !  Bro B Ryan gets all riled up asking folks about What if…   What if the star had been seen in the west and not the east.  What if there had been GPS navigation and baby Jesus had been found by the king.   What if there had been room in the inn,  these and many more are asked and answered in the puppet skit starring Bro B Ryan.    1 puppet needed.
Words to the skit can be downloaded here
Cant figure out how to download the puppet skits –   follow the instructions here
Grandpa explains about giving (2709 downloads)    Grandpa teaches his grand daughter about giving at Christmas time.  It is funny because Grandpa cant hear very well but he gives his great wisdom based on what he thinks he hears.   Grandpa is an ongoing series that we use and you should see more of grandpa in the audio download section of the site.  2 puppets –  1 grandpa and 1 girl puppet.
Words to the skit can be downloaded here
thanks
All I WANT for Christmas (3499 downloads)   All I WANT for Christmas is a puppet skit about what is important about Christmas – Giving!   This skit teaches the kids about the importance of giving and not about it being what "I WANT"     This is 2 boy puppets talking about giving.
Enjoy!!
Sorry about the delay in posting but we have been moving the studio into our new location and have been spending the past several days getting everything back up to working.   We now have 1400 square feet of space which doubles where we were at before so we have been able to place a green screen up along with a recording area.   This means we will begin to output both video and audio files for puppets of worship along with other items to help out in children's ministry.   I should be posting some new audio files on Monday and hopefully every Monday after that on a regular ongoing basis.
thank you,
James
Don't forget to do a search in the audio files for back to school puppet skits.
There are several in there and work well for doing puppet shows for when the kids are getting ready to go back to school.
I have listed some of the ones that go together in a show…
A Story about Creation (84)  The Creation Story Back 2 School – A lesson describing the seven days of creation.  One puppet tells the story as another puppet adds his description of what took place.   This is a rather long skit but is funny…  adults love this one.
Lead of God (59)  Two pencil puppets discuss the excitement of going back to school.  One puppet finds out that he has the greatest friend with him daily.  He teaches that God dwells in us when we know him.  Forgiveness, Holy Ghost, and baptism are explained in th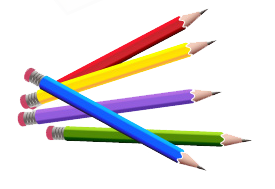 is lesson.
I am a friend of God (101) Puppets are preparing to return to school. This lesson teaches about doing good unto others even though they do evil unto you. One puppet shares the gospel with a friend who wants to join the cool crowd and thinks that he is weird for being a Christian and doesn't want to hang around with him.
Seymour's new friend (259) Puppet audio file that allows you to simply hit play and do a puppet skit. This puppet skit consists of 1 male puppet and 1 female puppet.  It is about peer pressure and what can happen if you listen to the wrong friends.
more to be added later.