All I WANT for Christmas (3499)  All I WANT for Christmas is a puppet skit about what is important about Christmas – Giving!   This skit teaches the kids about the importance of giving and not about it being what "I WANT"     This is 2 boy puppets talking about giving.
Enjoy!!
Don't forget to do a search in the audio files for back to school puppet skits.
There are several in there and work well for doing puppet shows for when the kids are getting ready to go back to school.
I have listed some of the ones that go together in a show…
A Story about Creation (84)  The Creation Story Back 2 School – A lesson describing the seven days of creation.  One puppet tells the story as another puppet adds his description of what took place.   This is a rather long skit but is funny…  adults love this one.
Lead of God (59)  Two pencil puppets discuss the excitement of going back to school.  One puppet finds out that he has the greatest friend with him daily.  He teaches that God dwells in us when we know him.  Forgiveness, Holy Ghost, and baptism are explained in th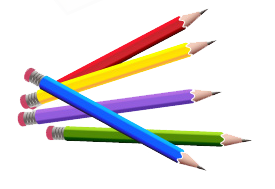 is lesson.
I am a friend of God (101) Puppets are preparing to return to school. This lesson teaches about doing good unto others even though they do evil unto you. One puppet shares the gospel with a friend who wants to join the cool crowd and thinks that he is weird for being a Christian and doesn't want to hang around with him.
Seymour's new friend (259) Puppet audio file that allows you to simply hit play and do a puppet skit. This puppet skit consists of 1 male puppet and 1 female puppet.  It is about peer pressure and what can happen if you listen to the wrong friends.
more to be added later.
I haven't forgotten about posting the videos but I am still working on getting them finished so that I can post them.  I hope it to be this week.   Don't forget to sign-up for our newsletter, this will also allow you to be notified when we do post new content in the video and audio section of the site.
thanks
Don't we all get afraid at times, whether it is stress, work, family, etc we all get afraid… So how are we to tell the kids what to do when they get afraid, simply through a puppet show.   Let them know that it is ok to be afraid but our strength cometh from God!!!
Psa 56:1  To the chief Musician upon Jonathelemrechokim, Michtam of David, when the Philistines took him in Gath. Be merciful unto me, O God: for man would swallow me up; he fighting daily oppresseth me.
Psa 56:2  Mine enemies would daily swallow me up: for they be many that fight against me, O thou most High.
Psa 56:3  What time I am afraid, I will trust in thee.
Psa 56:4  In God I will praise his word, in God I have put my trust; I will not fear what flesh can do unto me.
Psa 56:5  Every day they wrest my words: all their thoughts are against me for evil.
Psa 56:6  They gather themselves together, they hide themselves, they mark my steps, when they wait for my soul.
Psa 56:7  Shall they escape by iniquity? in thine anger cast down the people, O God.
Psa 56:8  Thou tellest my wanderings: put thou my tears into thy bottle: are they not in thy book?
Psa 56:9  When I cry unto thee, then shall mine enemies turn back: this I know; for God is for me.
Psa 56:10  In God will I praise his word: in the LORD will I praise his word.
Psa 56:11  In God have I put my trust: I will not be afraid what man can do unto me.
Psa 56:12  Thy vows are upon me, O God: I will render praises unto thee.
Psa 56:13  For thou hast delivered my soul from death: wilt not thou deliver my feet from falling, that I may walk before God in the light of the living?
When I am afraid (1009)  A scared puppet finds out that there is nothing to be afraid of when you know God's word.  Scripture verse Psalms 56:3 and Romans 8:38-39 are quoted.